Digital Marketology
 Tulsa's Web Design, SEO, and Internet Marketing Experts
Website  ♦  Content  ♦  Share  ♦  Engage
Digital Marketology – Tulsa's Web Design, SEO, and Internet Marketing Experts
Digital Marketology is the Science of Digital Marketing and we are Tulsa's Web Design, SEO, and Internet Marketing Experts. We develop proper Google Ready Websites and then integrate the most current inbound marketing strategies for our clients.
Our Process and Services are based on four areas – WEBSITE, CONTENT, SHARE, ENGAGE.
We develop Google Ready websites,  write engaging content, attract visitors, convert visitors to leads, close leads (turn leads to customers), and turn customers into loyal fans.
What We Do – Tulsa Digital Marketology Services
Your Business is not a one size fits all and neither should your digital strategies.  We first analyze your business's marketing potential, discover opportunities and then develop a customized a digital strategy based on your company's needs.
Your site will look professional and inspire customer confidence – on desktop and mobile.  With our Core Website Subscription, you will have a proper website that is the foundation for your business's digital marketing strategy.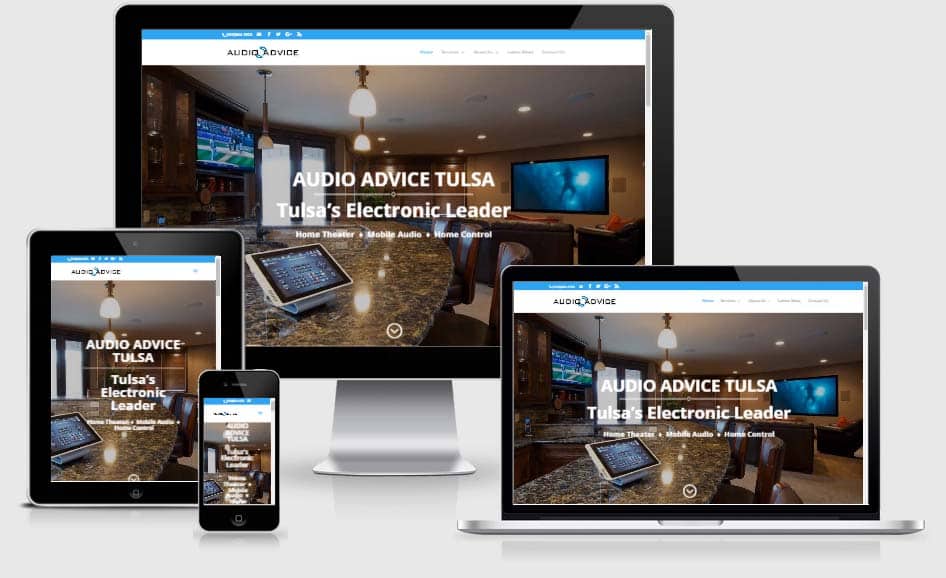 Develop a proper responsive design (responsive design is a cross-platform designed website best suited for Desktop, Tablet, and Mobile recommended by Google) Google best practices website.  Our websites are developed through WordPress and are designed to be easily updated by someone with your company or if you prefer the changes can be emailed to us and we will update them for you.  Prices below include unlimited updates on existing pages.  Our sites are custom designed and include all proper background work to be best listed on Google as well as other search engines.
Our sites also include a blog section to release additional information and current news.  These blog pages are designed as DIY pages for clients to send additional pages and are not included in the 10-page limitation.  So once the site is up and running your company can add any number of additional pages.
Website Subscriptions start at just $299 Per Month
Digital Marketing, SEO, and Social.  We offer both PPC "Speed to Market" Strategies as well as SEO "Long-Term Permanent" Strategies that will Dominate your Market.  Get your Message Out and in Front of Customers Interested with your Products or Services
Not Sure Where to Start? Get Started Now with a Free Consultation
B2B Lead Identification Service –  New From Digital Marketology

Digital Marketing is an umbrella term for the targeted, measurable, and interactive marketing of products or services using digital technologies to reach and convert leads into customers.  The key objective is to promote brands, build preference and increase sales through various digital marketing techniques.
Ology is any science or branch of knowledge
Digital Marketology – The Science of Digital Marketing