Local Directories and Citations

Correct your Listings on Local Directories and Citations.
Part of our Local SEO services at Digital Marketology is the proper listing of your company's information across the web.  We list your business as well as fix inconsistent information about your business in Local Directories, Citations and Data Aggregates.  This allows for consistent listings of your business for an increase in local search rankings.
We work with you to properly list your business on Google My Business as well as all the major Local Directories and Citations
 This gives your business a higher ranking in Local SEO as well as increased visibility.  This is all part of our goal to grow your business.
Google wants to triangulate the address information on your website with the information on Google My Business, and then validate this with the information on your business from around the web. There are two key elements:
NAP consistency
Your Name, Address and Phone number (+ your web address) is your location fingerprint.  You need this to be consistent with your business information on the web.
Citations
These are listings of your business around the web. They can range from business directories like the yellow pages to mentions on social media platforms. You need to keep your business information consistent so Google can trust it.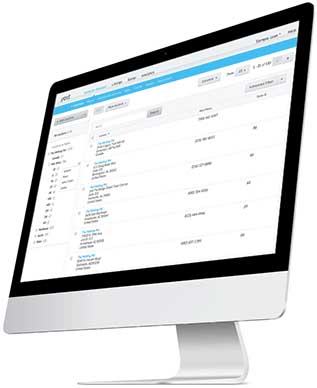 We show Google where you are located by fixing the consistency of your local listings in Directories and Citations.  It's Easy to Overcomplicate This Stuff, So Think of it Like This: 

Google crawls the web looking at address details for your business.
Google finds four different addresses.
Google finds two different phone numbers.
Google finds three variations of the business name.
Google finds duplicate listings on some yellow pages style sites.
Google then does not know if you have one company or many. One office or many. The algorithm simply can't trust the data.  As part of our Local Search Engine Optimization, we look to increase your presence through local listings, maps, and reviews in search engines and major sites to make your business searchable and increase its visibility online.  
We Work to Correct both Stand Along Local Citations and Directories as well as Data Aggregates to Properly List your Business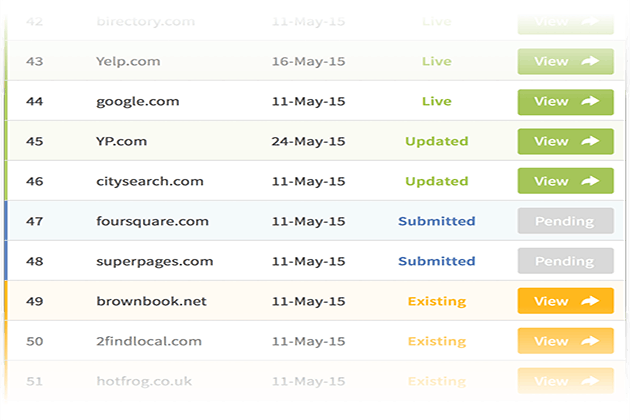 Local Citations and Directories
We have over 1,600 national, local, and niche citation sites in a database. We work with you to select the ones that matter and deliver an accurate, complete set of local citations.  We submit to important sites including:
Google My Business
Bing Local
Yelp
Facebook
Foursquare
Apple Maps
YellowPages
TripAdvisor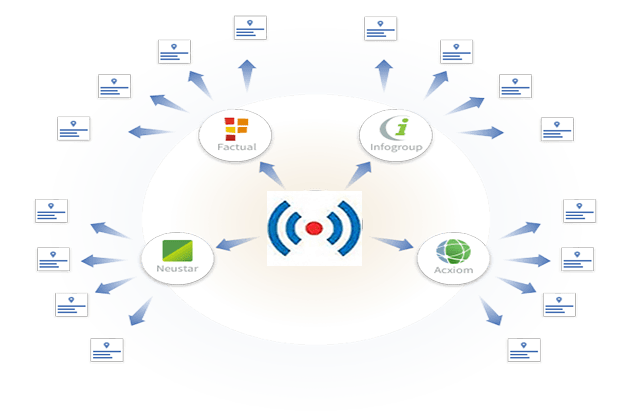 Local Data Aggregators
We update and distribute your business data to thousands of local directories across the web by updating or adding your business information to powerful Local Data Aggregators. These aggregators supply your data to a wide network of directories & mapping services to reach thousands of customers.
4 Main Local Data Aggregators:
Neustar Localeze
InfoUSA
Acxiom
Factual
Note: InfoUSA, Acxiom & Neustar Localeze are US-only data aggregators. Factual is a global aggregator.
We Track and Monitor your Local Listings as well as Other Factors that Affect Your Local SEO Results
Accurate, essential data to ensure you make the right local search decisions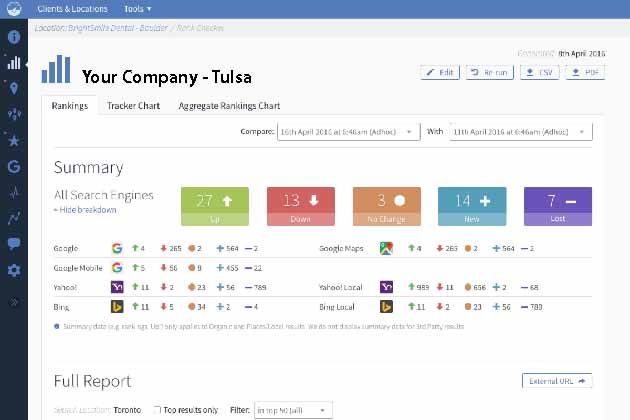 Manage all your local SEO in one place:
Track Search Rankings
Audit Citations & NAP
Audit Google My Business
SEO Sales & Audit Reports
Clean-up & Build Citations
Monitor Online Reviews
Best of All, The Local Citations are Permanent.  Unlike some services all local citation listings don't disappear after you stop paying a subscription fee.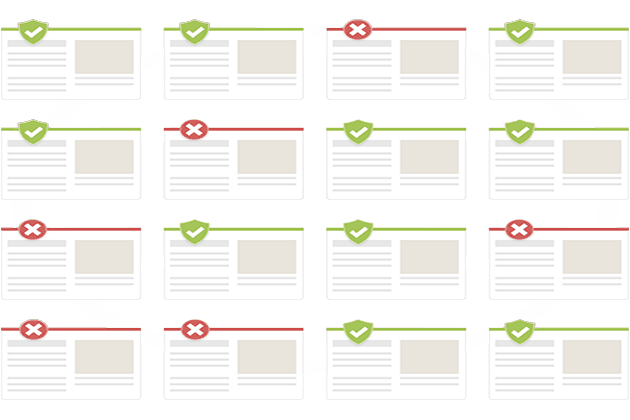 We claim and verify your local citations so you have ownership of them forevermore.
Taking ownership of your local citations (aka 'local directory listings') means that you control the information they display. You can update it at any point and also prevent 3rd parties from publishing false information.  Note:  Local citations on some sites require telephone verification, the final phone verification step is handled by the business.
Not Sure Where to Start?  Make Sure Potential Customers Can Find You
Use Our Free Local Search Tool to Check Your Local Listings and Reviews
Check your Company's Local Listings

Get Started Now With A Free Consultation
Our Directory and Citation Services are just part of our Local SEO Strategies that Increase Your Visibility on the Web
Google My Business signals are regarded as 19.01% and Directories and Citations account for an additional 13.31% of the Local Signals that Google uses to rank your business online according to moz.com.  Our services work to optimize these two areas and work to grow your business.  Click the link below to view a complete list of Local SEO Signals that we use to drive your company to the top and maximize your growth.
Digital Marketology Sharing Services